These volunteer opportunities are not restricted to the Hiland Congregation but are open to anyone from the North Hills area who want to be involved in fun and fulfilling outreach to the community.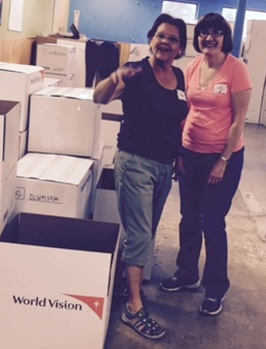 HILAND WORLD VISION DAY: 9 AM – Noon, November 4th at the World Vision Distribution Center (210 Overlook Drive / Sewickley, PA 15143)
We are looking forward to our fall mission opportunity at the World Vision Distribution Center and we need your help. At World Vision's Pittsburgh Global Distribution Center for gifts-in-kind (the world's largest Christian relief organization), donated and new products are sorted, processed, and prepared for domestic and international distribution. Since 1990, World Vision's Gifts-in-Kind program has distributed high-quality donations valued at over $3 billion, including medical supplies, clothes and shoes, school supplies, personal care products, and other needed items.
You can learn more about World Vision – and the Pittsburgh Distribution Center at http://www.worldvisionusprograms.org/pittsburgh_volunteer.php
Hiland has committed to support the work of World Vision through our volunteer efforts two mornings each year; Spring & Fall. Often, we think about "global distribution" as being in foreign countries. This year, with Hurricanes Harvey and Irma devastating our own United States, World Vision has been providing a tremendous amount of relief for the effected southern states.
Volunteers are integral to the work at the Pittsburgh Center. Over 7,500 volunteers working in the facility every year. Please join us on November 4th to help with this worthwhile effort.
We car pool from Hiland (leaving the back parking lot at 8:30 AM), or you can meet us at the facility in Sewickley. We work from 9 AM until about 11:45 AM and then share in fellowship and pizza. Please contact Jan O'Connor to volunteer.

NORTH HILLS BACKPACK INITIATIVE – The Backpack Initiative helps West View Elementary families in need of weekend food for their children. Each child will receive a bag we packed right here with child-friendly, single-serving snacks and easily prepared meals at the end of the week. Here's where you come in! There is something for everyone to do!!!
PACKING – We are looking for 5-7 people to help us pack food for kids at risk for food insecurity in our local community. We will need approximately one hour of your time and energy! Packing starts at 7:30 PM. This will be an ongoing activity which will occur every two weeks, so if a particular night does not work for you another one might! Please let Dawn Herzig, Lauren Waldorf or Deb Ferguson know if you are interested being part of a packing crew.
DELIVERY – We will also need a delivery crew that would be able to deliver the packed bags to West View Elementary during operational hours. Again, please contact Dawn Herzig, Lauren Waldorf or Deb Ferguson to sign up!
FOOD DONATIONS – Food donations will also be accepted throughout the school year. Suggestions include: individual portion size pudding, peanut butter crackers, peaches, mandarin oranges, oatmeal, granola bars, Rice Krispies treats, mac and cheese cups, Chef Boyardee meal cups. Look for our box/bin at the back of the church!
DURABLE MEDICAL EQUIPMENT LENDING PROGRAM – Need a wheelchair, walker, portable commode, shower seat, toilet raiser or cane? Call the church office at 412-364-9000 Monday – Friday between 9 a.m. – 4 p.m. You can borrow equipment from the lending program for as long as you need free of charge.
WANT TO HELP? Have a wheelchair, walker, portable commode, shower seat, toilet raiser or cane you don't need anymore? Hiland's lending program is stocked completely by donations from the community. Clear out some of your storage space and help a person in need – donate to Hiland's lending program. Contact the church office at 412-364-9000 between 9 a.m. – 4 p.m. for more details.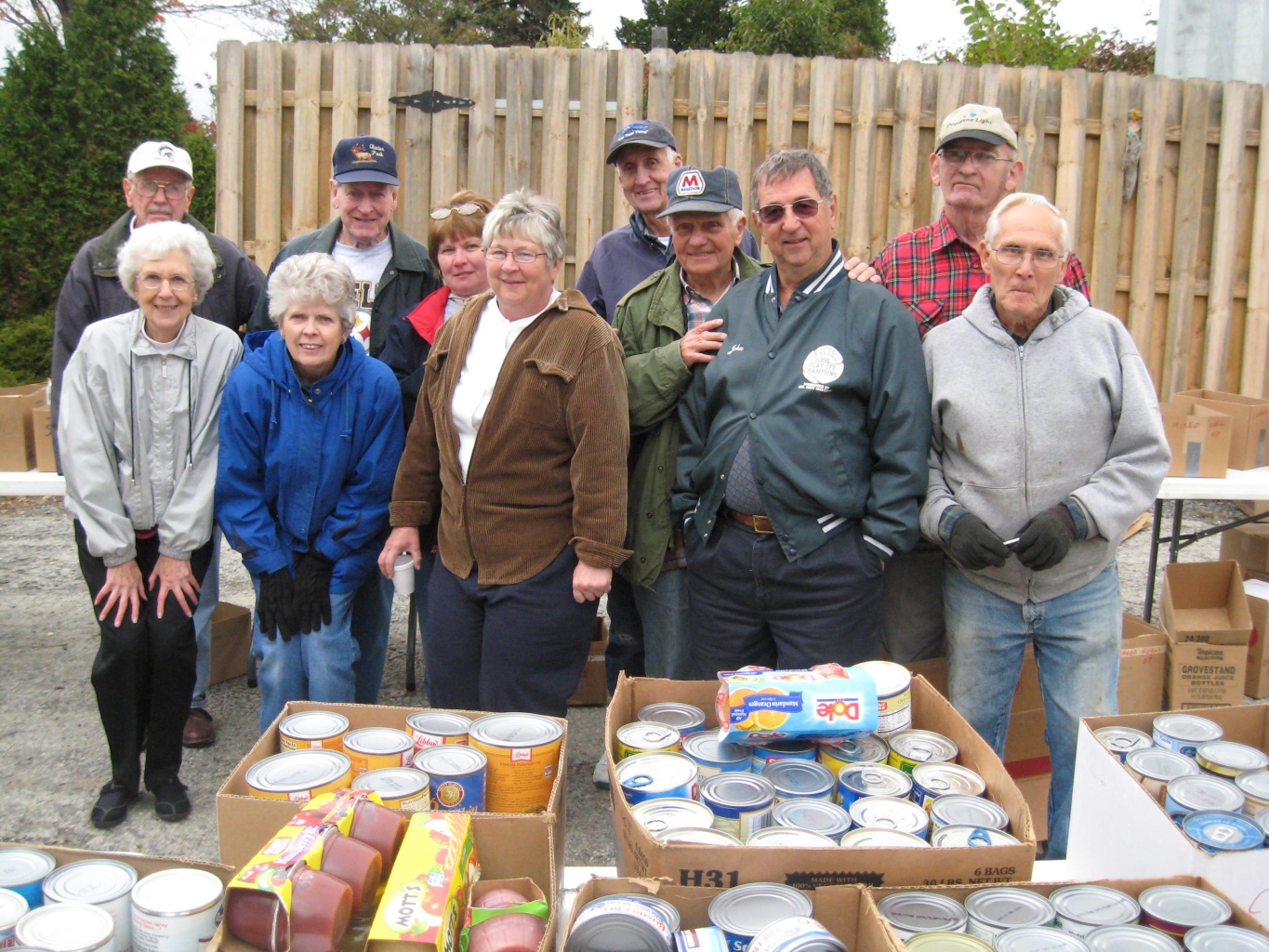 THE NORTH HILLS FOOD BANK, located on the Hiland Campus, has been serving the North Hills, Ross, and West View communities for over twenty-five years and works in cooperation with nine other local churches. During 2015, the food bank served an average of 237 families (575 individuals) each month. Hours of Operation: Tuesday and Thursdays from 10:00 a.m. – 1:45 p.m.
WANT TO HELP? The Food Bank is always in need of donations from the community. Drop off an item of food, organize a food drive, or consider a financial gift. Phone: 412-366-7477. You can drop your items off at church on Sunday mornings or at the Food Bank on Tuesdays and Thursdays from 10:00 a.m. – 1:45 p.m. The Food Bank also has a box located just outside their door where you can place donations during non-operation hours.

PLEASANT VALLEY SHELTER – Hiland supports Pleasant Valley Men's shelter on Brighton Road in the Northside, by supplying dinner one day per month for the 25-35 men at the shelter. Pleasant Valley Shelter is part of Northside Common Ministries which provides counseling as well as housing a Community Food Pantry. Hiland sponsors periodic collections of men's clothing as well as toiletries and other items requested by the shelter.
WANT TO HELP? – We need people to provide easy-to-make casseroles, as well as purchasing other items for the dinner. Volunteers are needed to transport the meal-ready food, as well as serve the men on the first Monday of the month. Men's clothing, especially larger men's sizes, can be dropped off at the church to be taken down with our monthly meal.