If you would like to attend the next session, please call 412-364-9000 or email us at hilandchurchoffice@gmail.com to reserve your spot.

The next meeting of Beyond Mourning will be in March 2018. Check back in November for the start date.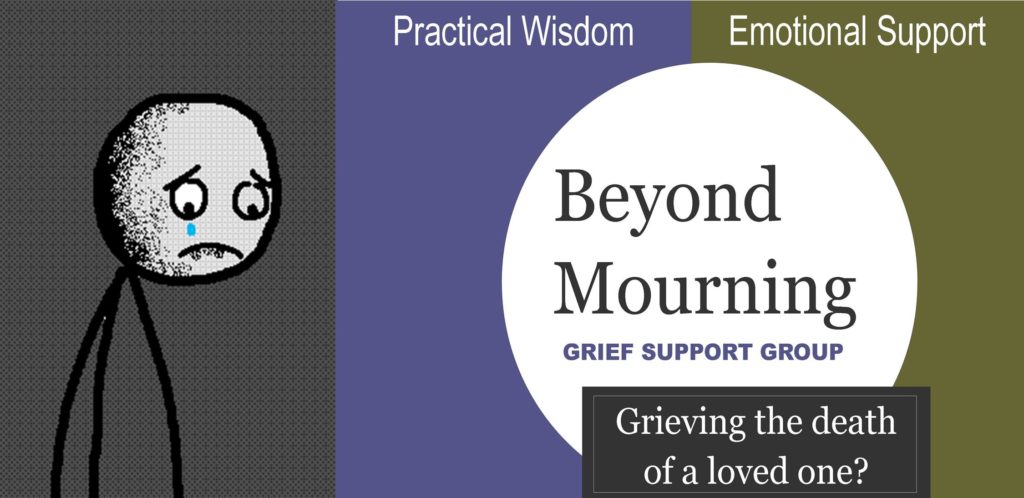 Who is Beyond Mourning for?
Any adult in the community who is grieving the death of a loved one whether the loss was last month or decades ago.
What Is Beyond Mourning?
A free, eight-session, peer-led, weekly support group which combines grief education, activity, and peer support into each session. Beyond Mourning is open and inclusive no matter your beliefs, worldview, or religion. Our goal is to provide a firm foundation of practical wisdom and emotional support to help you navigate through your grief.
We provide valuable information about the grieving process and support to help you get beyond the mourning and back into life. Weekly Focus:
Group building and the grief process
Review of grief's common physical, behavioral, cognitive, emotional and spiritual/philosophical reactions
Looking at what to expect during the grieving process and developing a plan
Preserving the memories and dealing with loved one's material belongings
Dealing with the anger, sadness, and loneliness as time goes by
Preparing for holidays and special days
Looking at what to expect in the future, what it means to move on and exploring the new normal
Finding hope and making plans for the future
Why Join a Beyond Mourning Group?
Everyone grieves when a loved one dies. The mourning process takes time and having the right tools to navigate that process can make it bearable. This free program has been carefully designed to equip grieving individuals with knowledge about grief and grieving, provide a safe place for them to share their grief experience and create a much needed support network.